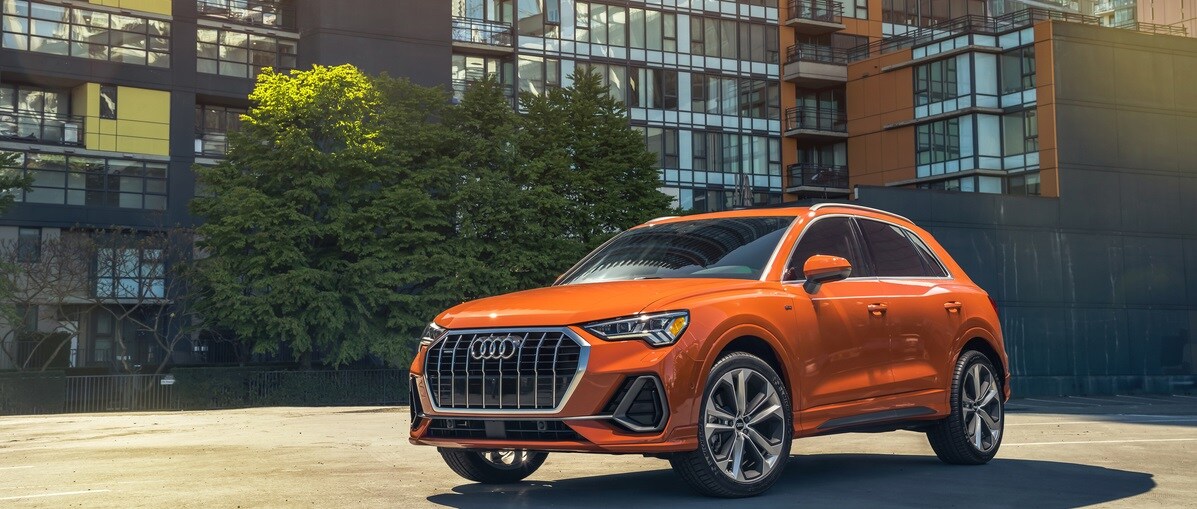 Topnotch Quality and Style in the Size You're Looking for - See How the 2021 Audi Q3 Stands Up to the Competition
Audi is synonymous with high quality and elegant engineering. At Audi Bellingham, we specialize in bringing drivers throughout the area a broad selection of impeccable Audi cars and SUVs of all sizes and shapes, and our available models are always tops. If you're searching for a great SUV with small size and an exciting personality, allow us to introduce you to the Audi Q3.
It's no secret that drivers throughout Lynden, WA and Mount Vernon, WA appreciate a good SUV when they see one. With more and more drivers choosing SUVs and crossovers that are on the petite side and easy to park, there's no shortage of options available to choose from.
But the Audi Q3 comes out ahead when compared side by side with these competing models. In style, design, features, and more, our compact SUV is the best option for any Bellingham, WA driver. Read on to learn more.