Explore the advantages our new Audi models have over the competition here at Audi Bellingham
When choosing a new Audi luxury car, it's imperative to pick the right one for your needs and lifestyle. With our online resources, you can explore your options and find that perfect fit here at our Bellingham, WA Audi dealership.
Audi Luxury SUVs and Crossovers
Spacious, well-rounded, and remarkably dynamic on the roads of the greater Bellingham, WA area, our new Audi luxury SUVs and crossovers are well-positioned to serve the needs of families and drivers who lead active lifestyles.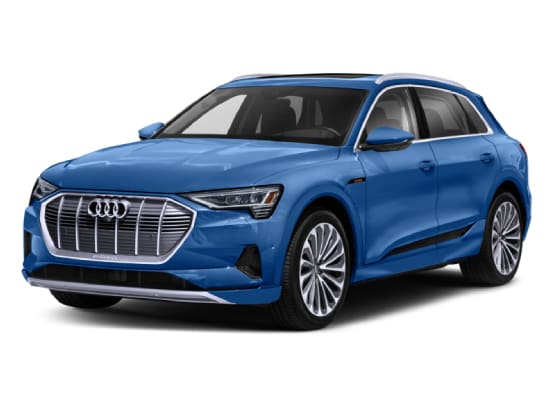 Audi e-tron
As the Audi brand's first fully electric SUV, the new Audi e-tron is impressively agile, yet still offers a range of up to 204 miles, and 54 miles of range with just a 10 minute charge.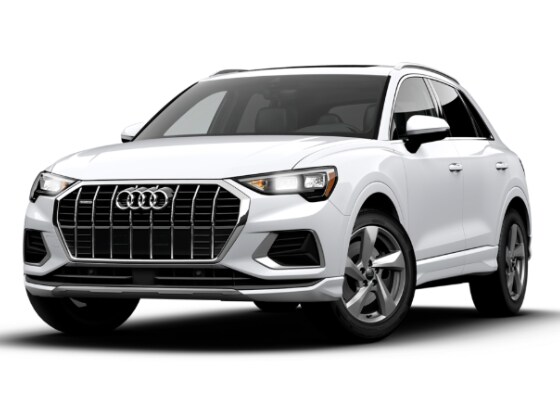 Audi Q3
As a compact luxury crossover, the new Audi Q3 has a compact footprint for city driving, but offers more than enough room inside for most drivers to get comfortable in its well-designed and technology-focused interior.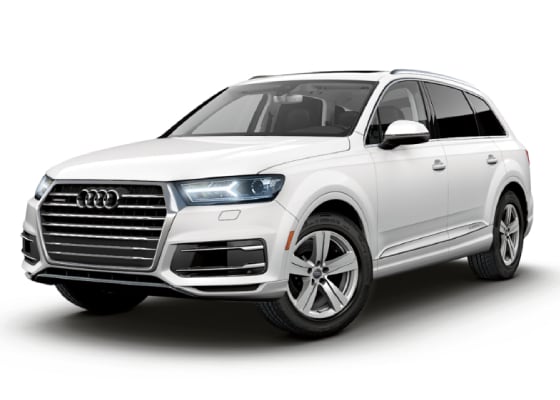 Audi Q7
Made for Bellingham, WA families on the move, the new Audi Q7 features three-rows of seating for up to seven passengers and the latest version of the Audi MMI® touch response system on its equipment list, proving that being a parent doesn't mean you have to settle for a minivan.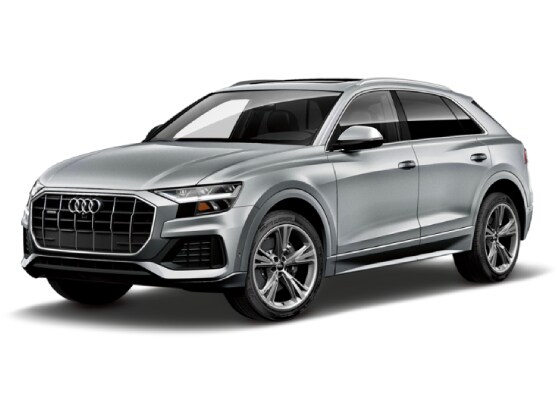 Audi Q8
A new flagship for the Audi SUV lineup, the Audi Q8 pairs finely tuned powertrain options with an athletic coupe-like exterior design to steal the show on the streets of the greater Bellingham, WA area.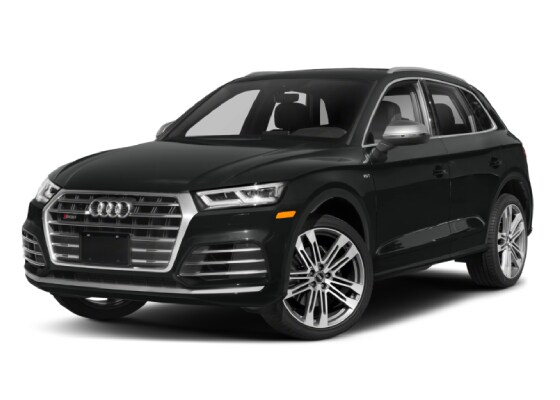 Audi SQ5
Designed to deliver those driving thrills that Bellingham, WA shoppers crave, the new Audi SQ5 posts a 0 to 60 mph time of just 5.1 seconds when properly equipped. Combine that with its well-appointed cabin and it's no struggle to see how this sporty luxury SUV has earned the interest of so many drivers.
More Audi SUV
Audi Q5 Plug-In Hybrid
Combine the spacious interior of the new Audi Q5 with the flexibility afforded to you by plug-in hybrid capability, and it's easy to see why the new Audi A5 is so popular with Bellingham, WA drivers who desire a more efficient breed of luxury SUV.
Audi Luxury Sedans
From compact daily drivers to spacious full-size luxury sedans that the whole family will love, our new Audi sedan lineup is brimming with potential for those who value outstanding craftsmanship.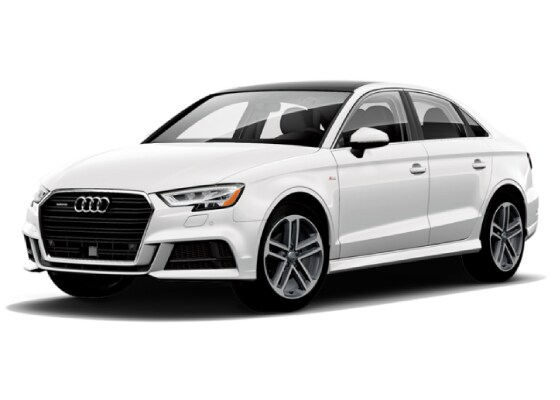 Audi A3
A great way to enter the Audi sedan lineup for first time drivers, the new Audi A3 may be smaller than its siblings, but it delivers a remarkably dynamic driving experience thanks to its available Audi quattro® all-wheel drive.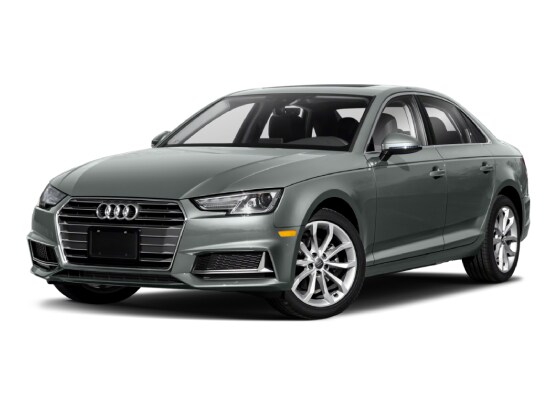 Audi A4
From its aggressive front end design to its Audi virtual cockpit-equipped interior, the new Audi A4 exemplifies the fit andf inis that the Audi brand has always been known for.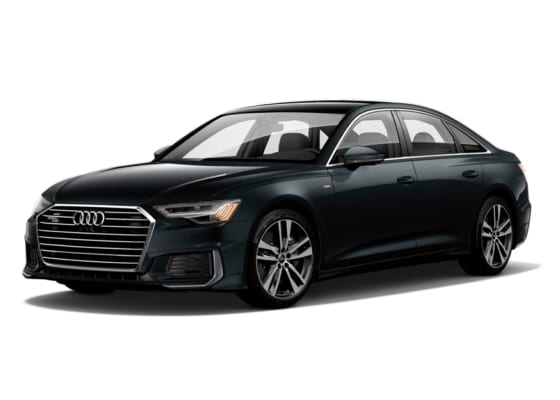 Audi A6
The standard for the midsize luxury sedan, our Audi A6 impresses inside and out with its HD Matrix-design LED headlights and available leather-upholstered interior.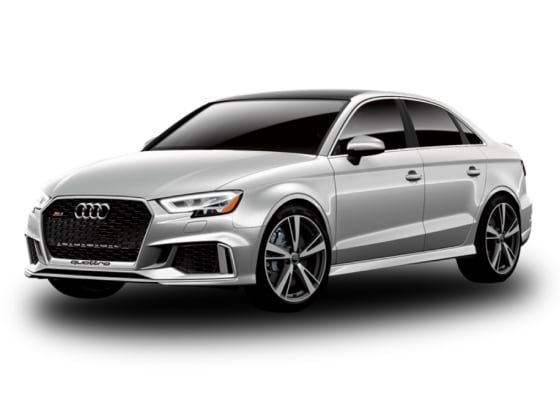 Audi RS 3
Providing bigtime performance in a compact package, the new Audi RS 3 is replete with motorsport inspirited accents. From the quilted leather of its front sport seating to its flat-bottomed sport steering wheel, the new Audi RS 3 grabs your attention and doesn't let go. For similar styling cues in a larger model, opt for the new Audi RS 5.
More Audi Sedan
Audi A8
A sorely needed breath of fresh air for the executive luxury sedan segment, the new Audi A8 is remarkably roomy from front to back, eye-catching available 20-inch wheels, and even the option of a Rear Relaxation Seat with foot massage functionality.
Audi S3
With lively road manners and a small yet striking exterior design, the new Audi S3 looks great at a standstill and even better when it's accelerating from 0 to 60 mph in as little as 4.6 seconds
Audi S4
Featuring a short wheelbase and available dynamic Audi quattro® sport rear differential, the new Audi S4 is an absolute joy to take out for a spin on a curvy road.
Audi S8
A force to be reckoned with in the luxury sedan market, the new Audi S8 outclasses its competitors with an available 563 horsepower available on demand.
Audi Luxury Coupes, Sportbacks, and Wagons
Whether you're looking for something sporty for your weekend drivers or something that affords you the drivability of a sedan with a bit more utility when it comes to luggage carrying, our new Audi luxury coupes, sportbacks, and wagon models will prove innately attractive.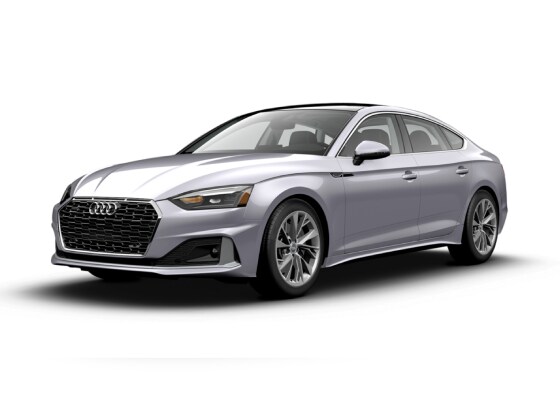 Audi A5
Sleek, stylish, and innately engaging to drive, the Audi A5 offers a smooth ride quality, responsive steering dynamics, and a sport-inspired interior design with available Alcantara® trimmed seating.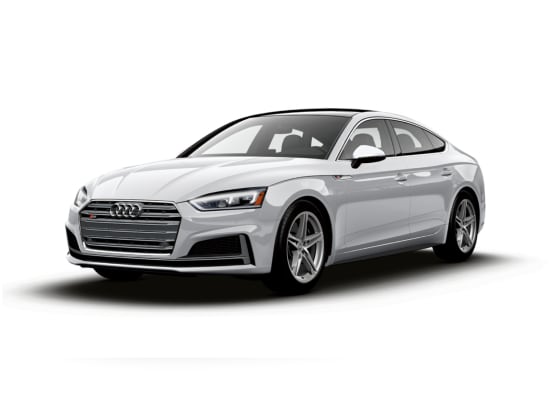 Audi S5
The new Audi S5 is a strong competitor in the midsize luxury coupe market. With 349 horsepower at its disposal, the dynamic support of Audi quattro® all-wheel drive, and convenient tech like the Audi Phone Box in its cabin, this luxury coupe delivers a premium ownership experience that's hard to replicate.
More Audi Coupes, Sportbacks, and Wagons
Audi A4 allroad
The ideal wagon for any Bellingham, WA driver leading an active lifestyle, the new Audi A4 allroad excels on road and off with its well-tuned suspension system, generous ground clearance, and ample cargo space.
Audi A6 allroad
For families who love their outdoor adventures, the new Audi A6 allroad has plenty of legroom in the front and rear for long road trips, and space to spare behind the second row for hiking and camping gear.
Audi A7
Aerodynamics are the name of the game with the Audi A7 sportback. From its smoothly sculpted exterior to the adaptive rear spoiler, this full-size luxuxry sportback delivers direct acceleration that its competitors are hard pressed to match.
Audi R8
The sportscar that all other sportscars aspire to be, the new Audi R8 is a veritable force of nature on the open road. With up to 562 horsepower and a 3.4-second 0 to 60 mph time, the new Audi R8 outclasses all contenders.